GARY GRISAFI'S OFFICIAL WEB SITE

                                                                  GARYGUITAR.COM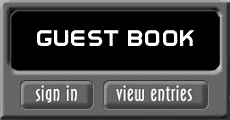 This site contains music/guitar books  for musicians who want to improve their soloing  and their knowledge of the Blues. GJG music also has recorded a music cd.

                           SEE UPCOMING SHOWS FOR MORE SHOWS

               Lessons available - all styles- music theory

Please  go to John's Salt Lamps if you are interested in buying  Himalayan Salt Lamps
Please contact me if  you need an  (OSHA ) Construction Safety  Inspector.  GJGsafety.com
Need a BAND for your event? - BLU DOGZ
Custom Search
Custom Search
                                     Grisafi Music Institute

                        Music lessons for all levels and styles

Grisafi Music Institute (GMI),offers one-on-one lessons with professional and the most experienced teachers in the Philadelphia area. 

We specialize in all styles of music including: Rock, Jazz, Blues, Classical, Country, folk and Funk.

1542 Bristol Pike, 2nd Floor – A, Bensalem, Pa 19020

  215 820-8553 (above Redhouse bagels)

  Email: info@gmimusiclessons.com

web site: www.gmimusiclessons.com

see music lessons page for more info

or hit the ok button to Grisafi Music Institute's official web site  

               Grisafi Music Institute now has a web site: